Satellite Centre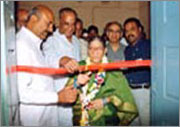 Located in the interior place of Siricilla region, this area is not easily accessible. To provide for medical eye care was prime requirement of this area. This naxalite infested area is stunned by various agencies because of the factor.
A satellite centre to help the surrounding villages of Konaraopet mandal was established three years ago. The building where the centre is located to provided by Sri C. Anand Rao a local resident and Ex-MLA.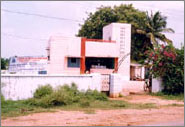 The centre is well equipped with autorefractometre & eye testing equipment. Hospital staff visits the centre twice a week on Tuesdays & Fridays. The patients attend the centre are examined and those needful glasses are given at subsidized rates. There needing eye surgery are brought to the base hospital for surgery in our vehicle & sent back again free of charge, after the operation. So far we have examined (3226) operated (840).